The disinfection products listed below are suitable for use on probes:
Aniospray Quick
Cleanisept Wipes
Clinell Sporicidal Wipes
Clinell Universal Sanitising Wipes
Lysol Advanced Disinfecting Wipes (DIN: 02417979)
Meliseptol Foam Pure (DIN: 02431653)

Meliseptol Wipes (DIN: 02431661)

Mikrobac Tissues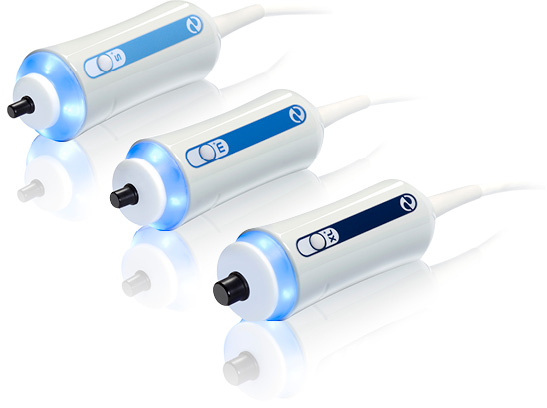 Mikrozid Sensitive Wipes
PDI Sani-Cloth AF3 (DIN: 02470764)
PDI Sani-Cloth HB
PI-Spray II
Protex ULTRA
Sono Ultrasound Wipes
Surfa'Safe Premium
Tristel Trio Wipe System
Viraclean
V-Wipes
Wip'Anios Excel
The use of a disinfection product not listed above is the sole responsibility of the User.
In case of doubt, contact Echosens or its local representative: https://support.echosens.com.
In any case, complete instructions to disinfect probes are available in the applicable version of the user guide. Please read and follow these instructions to insure an appropriate disinfection.
Last modification date: 2019/04/25